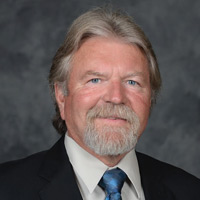 As President of the Board of Directors of the Sonora Area Foundation, let me take this opportunity to welcome you to our website.
From this website, it is hoped that you will be able to learn more about our community foundation – our history in Tuolumne County and the City of Sonora, our activities as we seek to implement our mission and how your gifts can, and do, make a difference!
I think that you will find the Foundation to be a good place to pursue your charitable interests. Whether you choose to make a gift to one of the Foundation's many donor funds or decide to open a fund on your own, the Board and Staff are available to assist at every step along the way.
We are especially proud of our grant making programs, which began in 1990. For the past several years, we have been particularly active in the funding of grants for food, shelter and housing programs so critical to the area. We make grants across a wide spectrum of subject areas, including human services, education, arts, health, public benefit, environment and animals. We also hold over seventy scholarship funds for graduating seniors at local high schools and students at our local community college.
Please take the time to look through our website and meet the impressive community leaders that comprise the Board; learn about our experienced staff; read how to submit a grant application; see what types or projects and programs have been funded; or how your gift gives back to the community and serves your personal philanthropic goals.
If, after you have read through our website, you would like to learn more, do not hesitate to call our staff or stop by our office in Sonora. I am sure that you will agree that the Sonora Area Foundation seeks to live up to the simple goals of our slogan – "For good. For ever."
Mark Kraft
Board President
Sonora Area Foundation