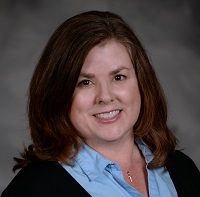 Lisa Mayers
Office Administrator
Lisa Mayers and her family (husband Dan and two now-adult children) moved to Sonora in 2009.
She earned a bachelor's degree from California State University, Fresno. Lisa has held a variety of administrative- and program-support and social-services positions. She also is a freelance writer who specializes in marketing and public-relations services. Her most enduring career, however, was as a homemaker: She enjoyed 18 years in that role, which included 11 years homeschooling her daughter and son through the eighth grade.
Lisa loves to read, write and dance, but her greatest joys are her relationships with family, friends and the Lord Jesus Christ.
Contact Lisa at (209) 533-2596 or lisa@sonora-area.org for general Foundation information or to schedule the use of the Foundation's conference rooms.